RT Elite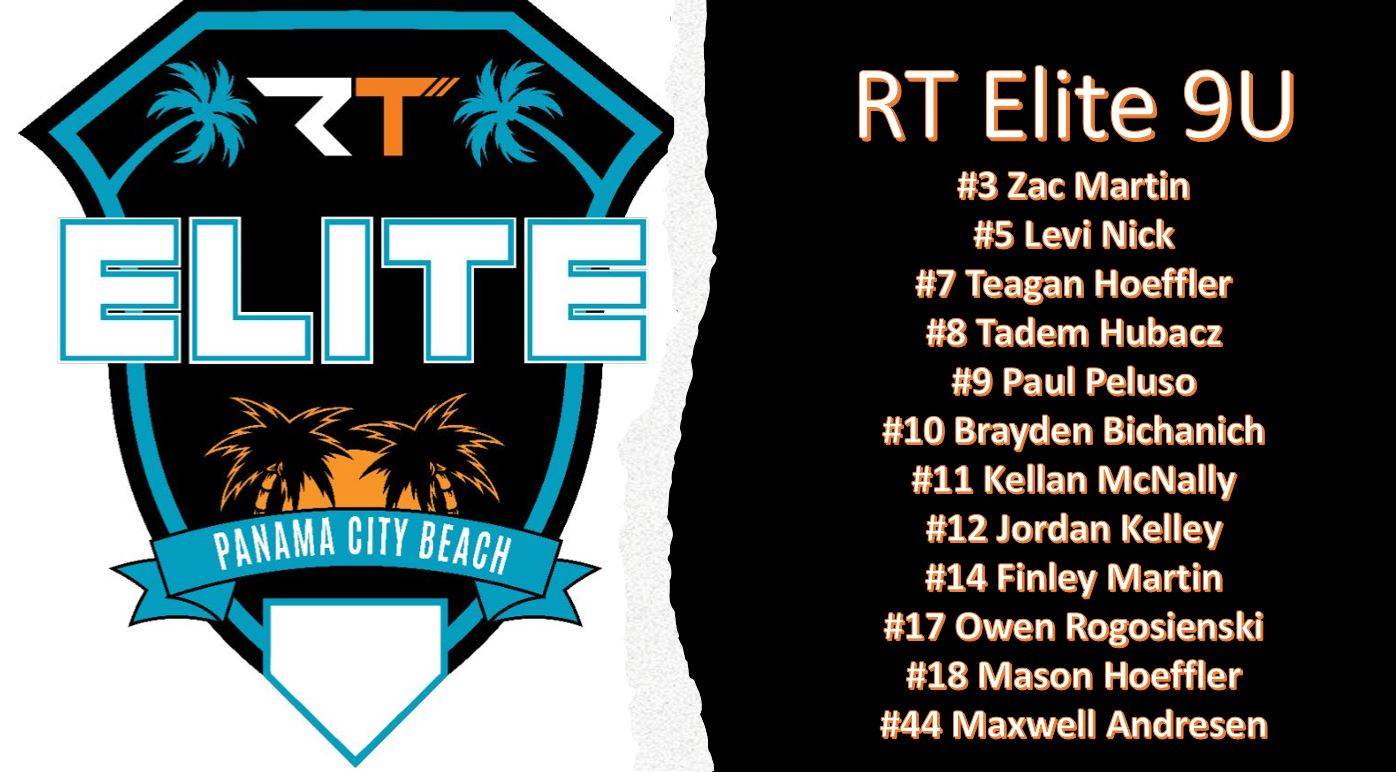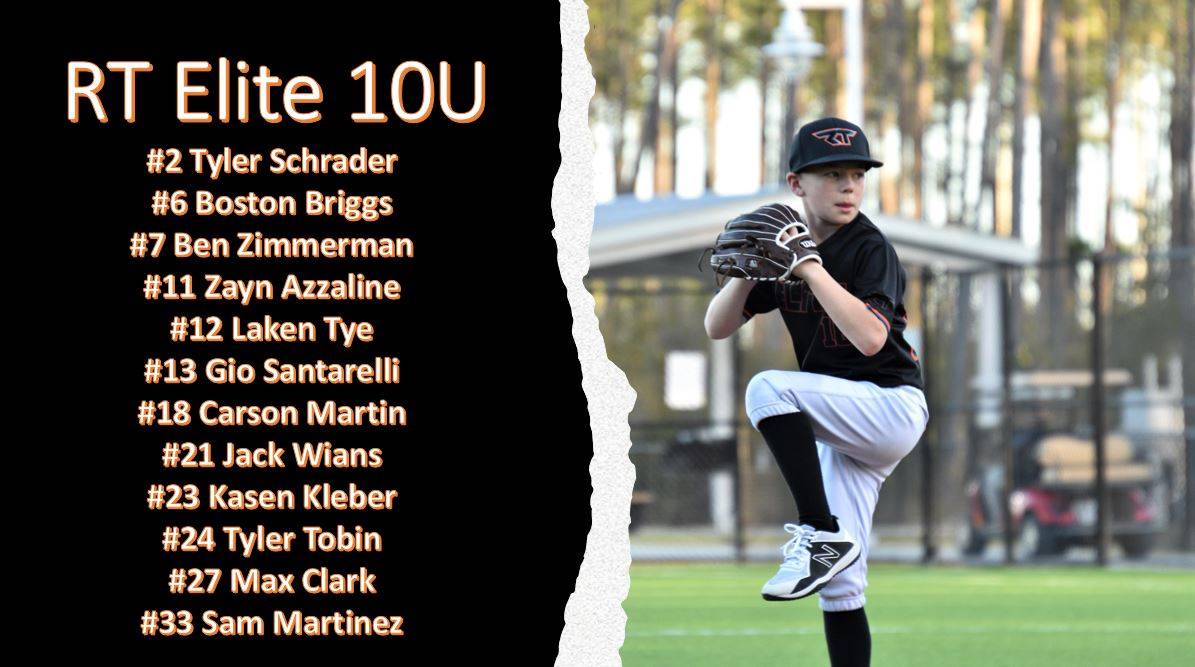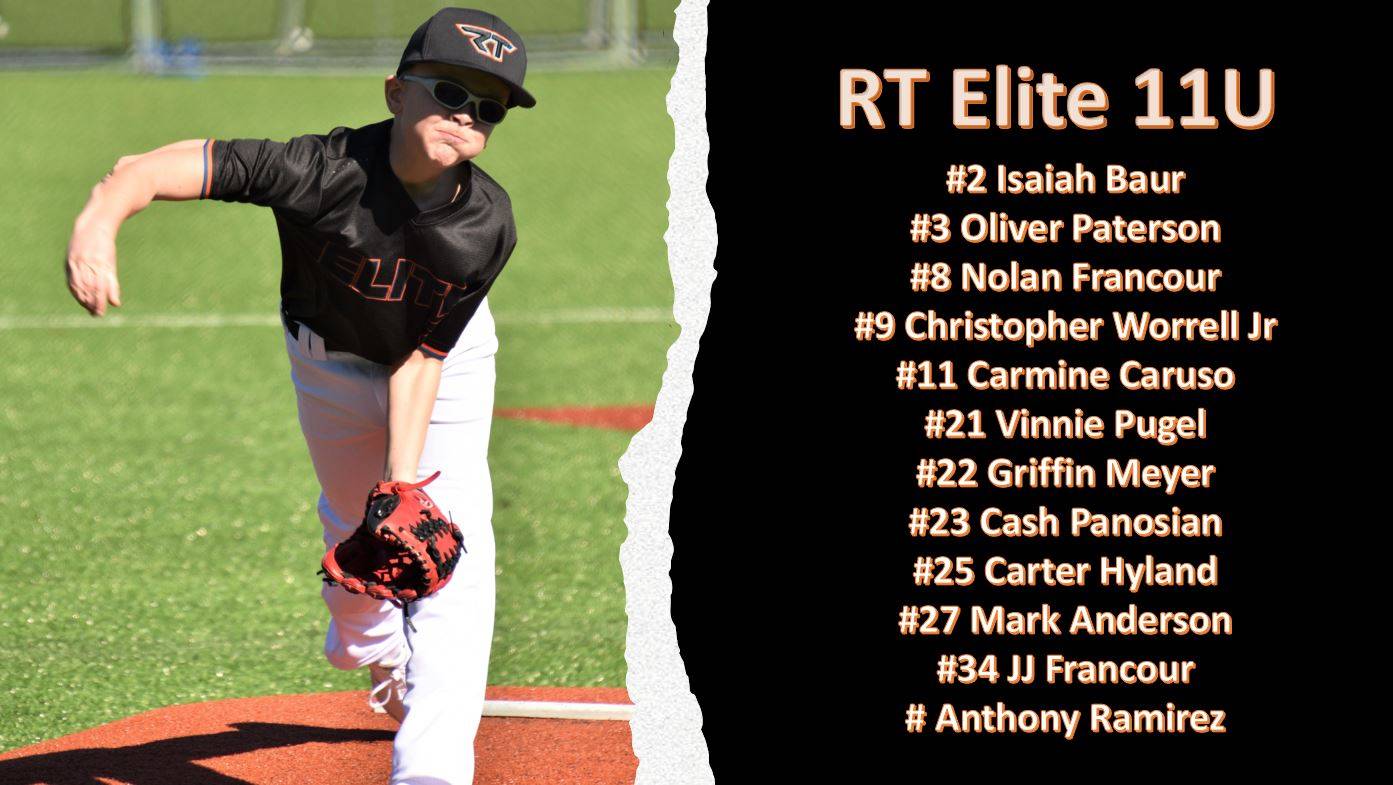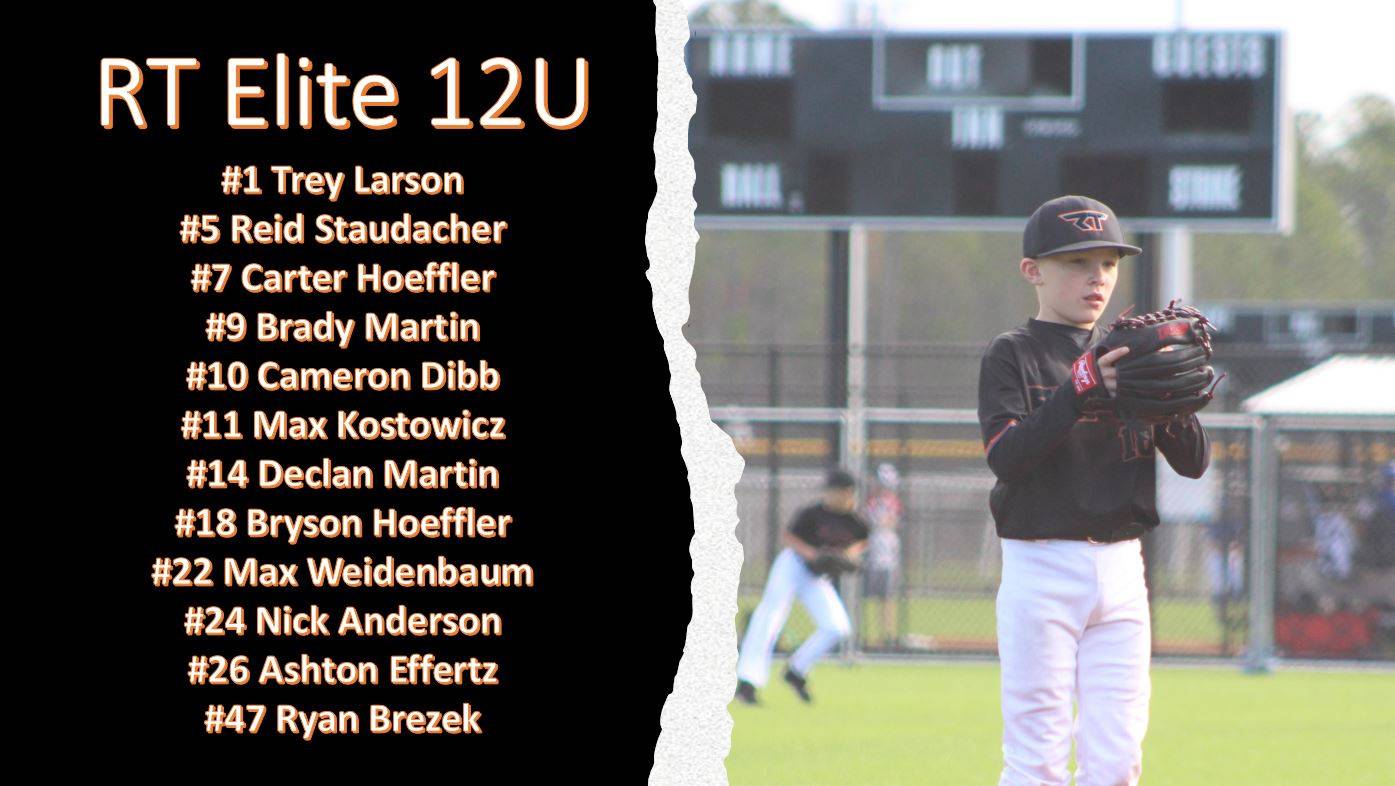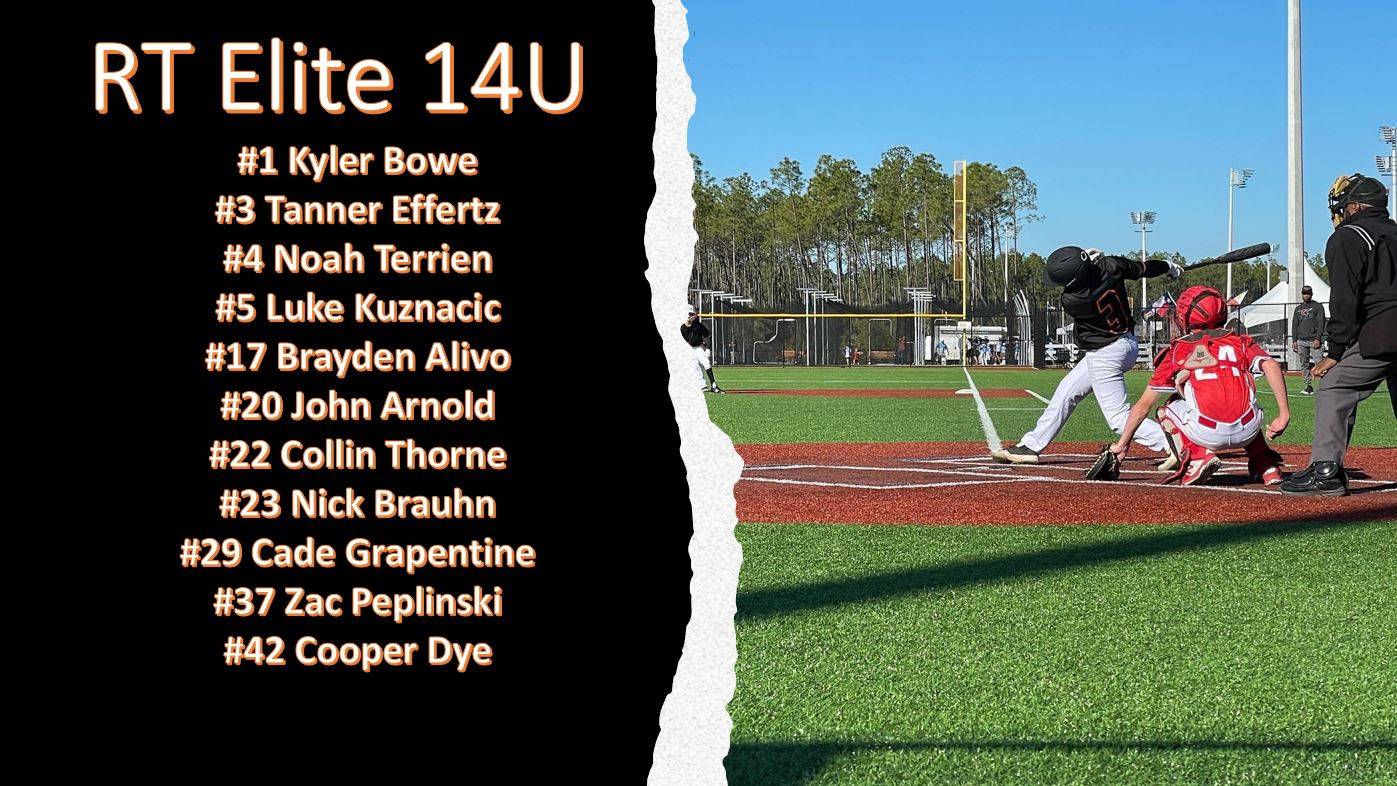 Countdown to 2021 RT Elite Roster Reveal!
Youth (9-12U) See Above!
Middle (13-14U) See Above!
High School (16U) Coming Soon!

Rosters will be released here along with on our social media accounts. Special thanks to Tim Dil
---
2021 RT Elite Spirit Wear is now open!! Click on the image below to enter the store. The store will be open until the end of the day Sunday October 10th. All items will be shipped directly to you along with the uniforms.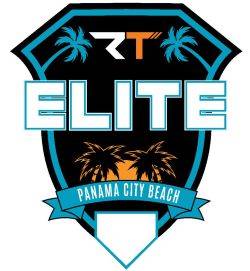 ---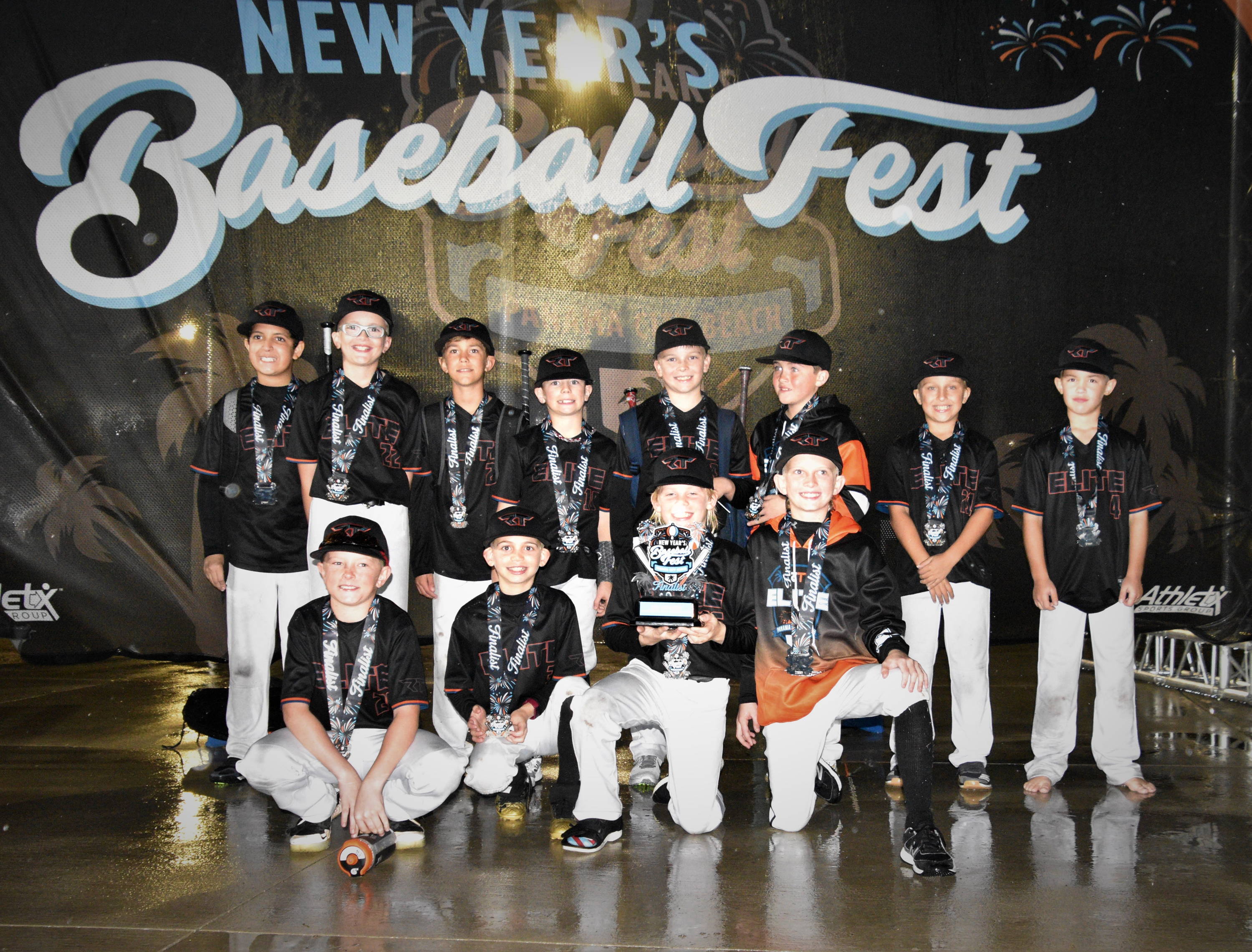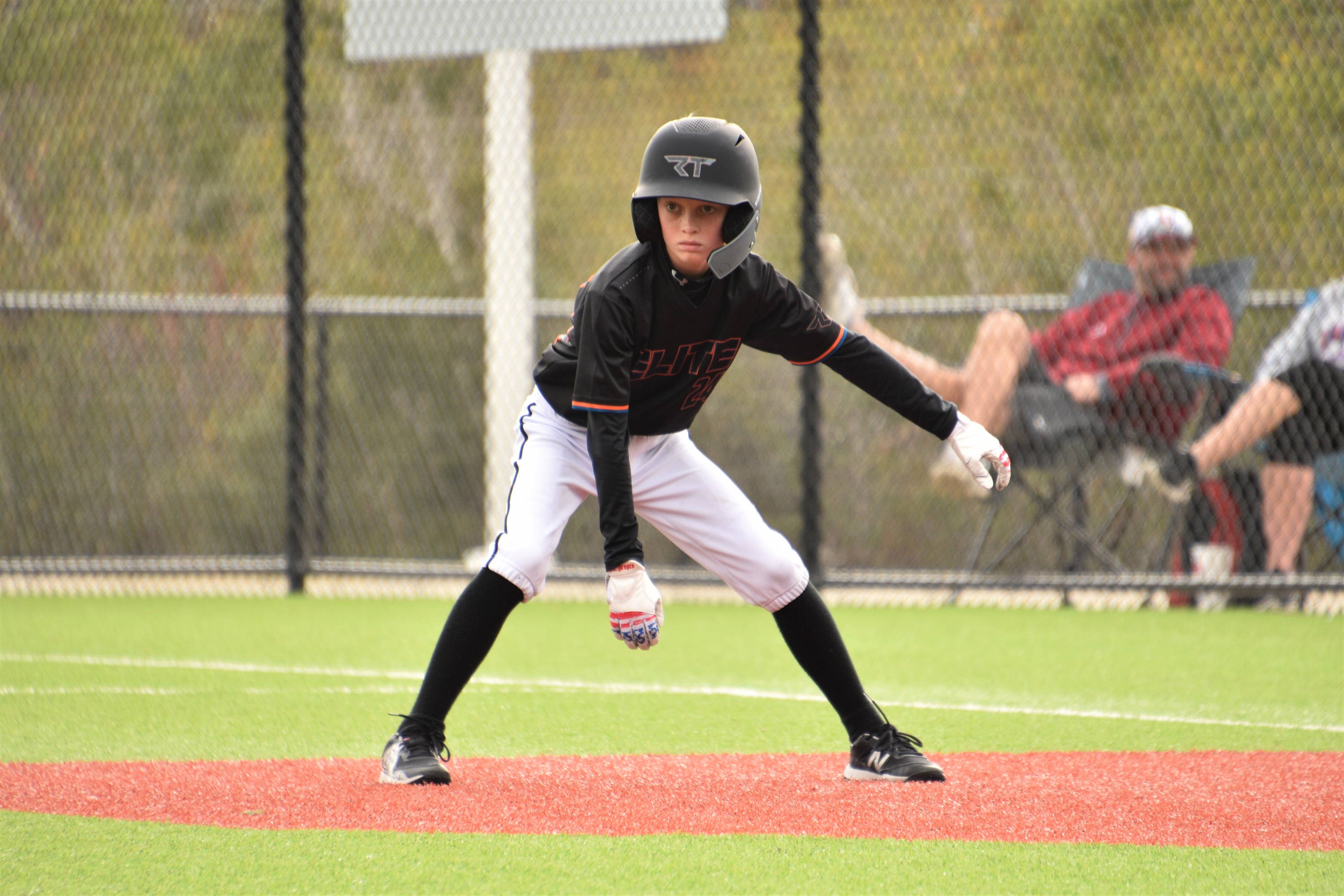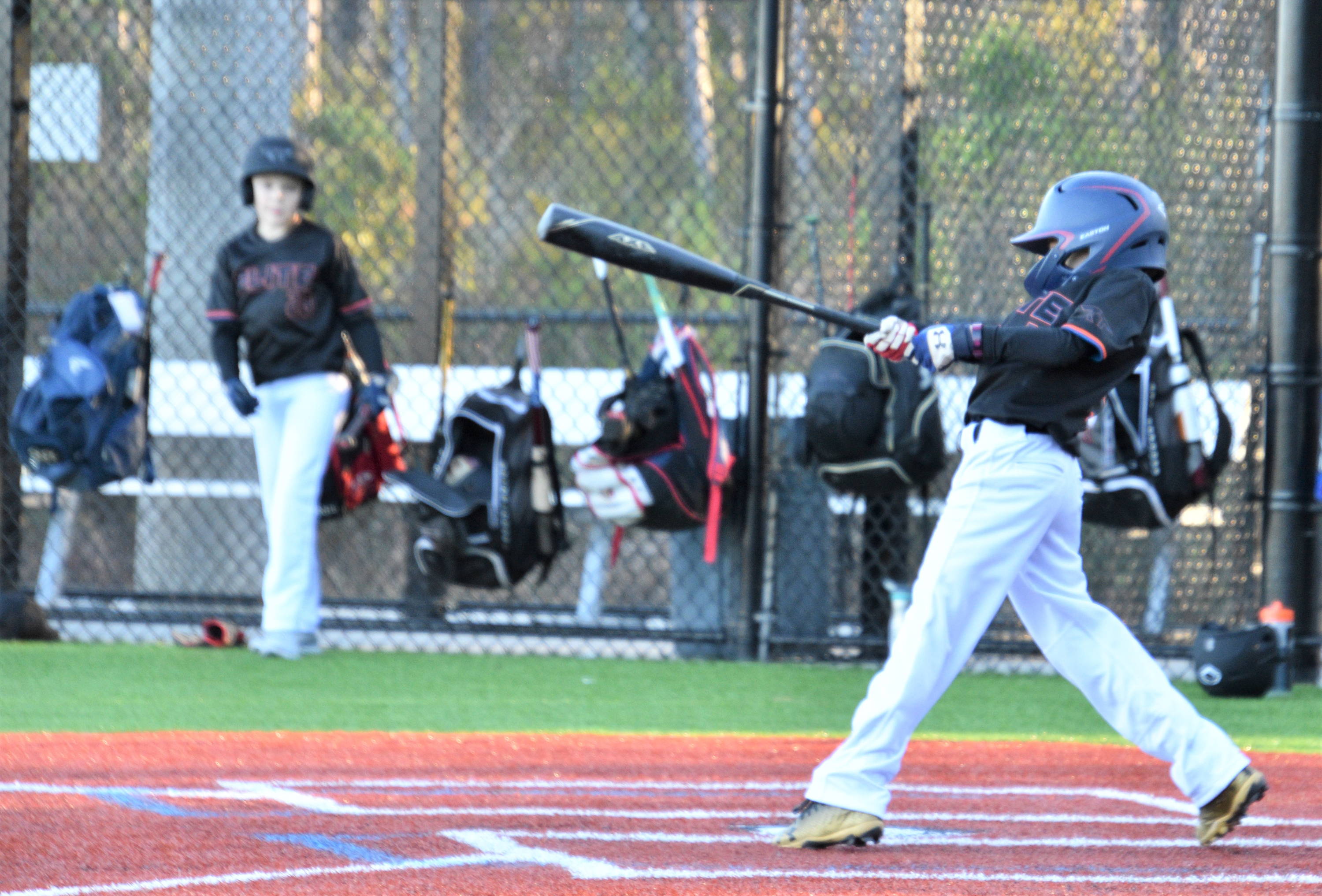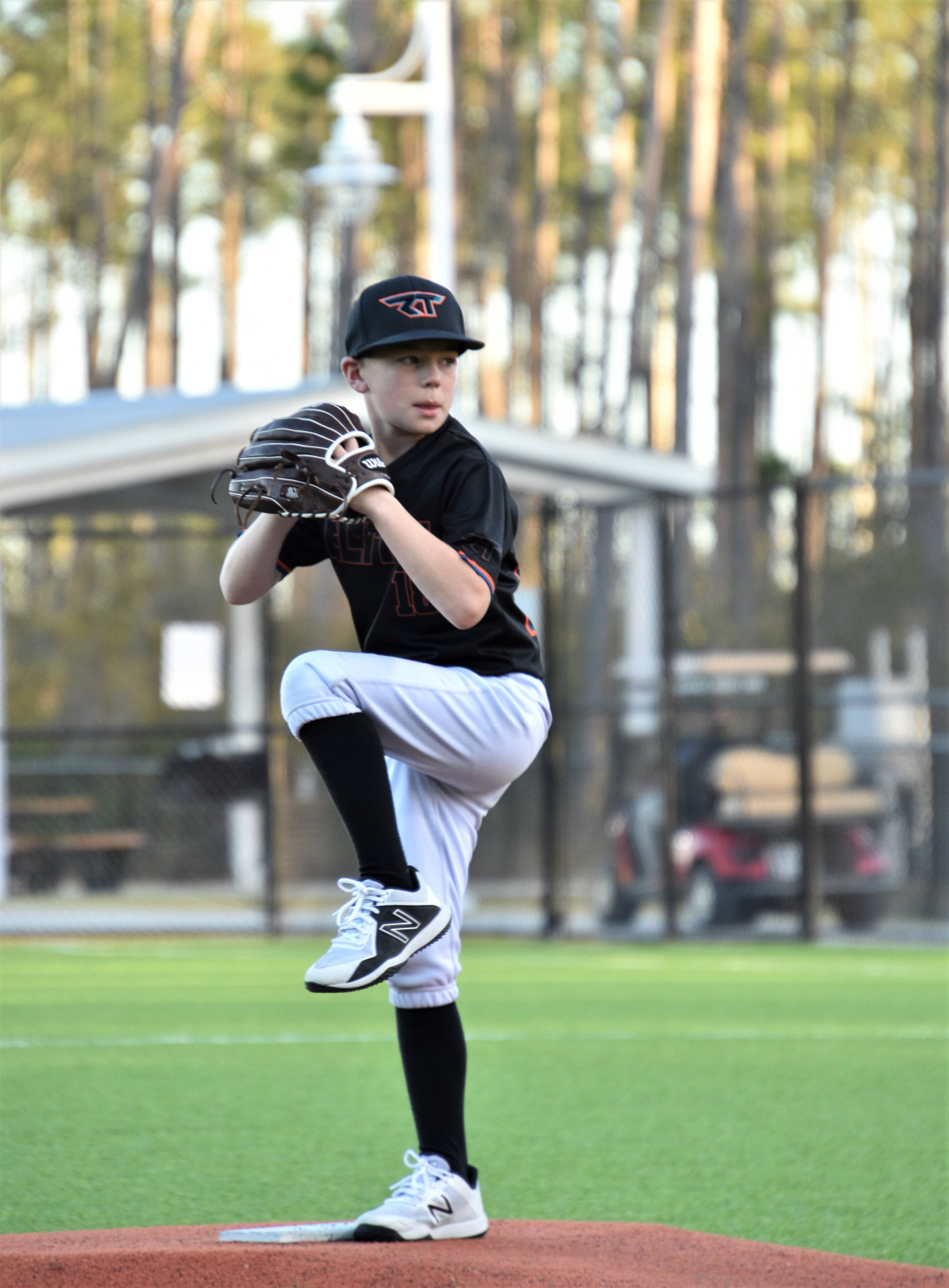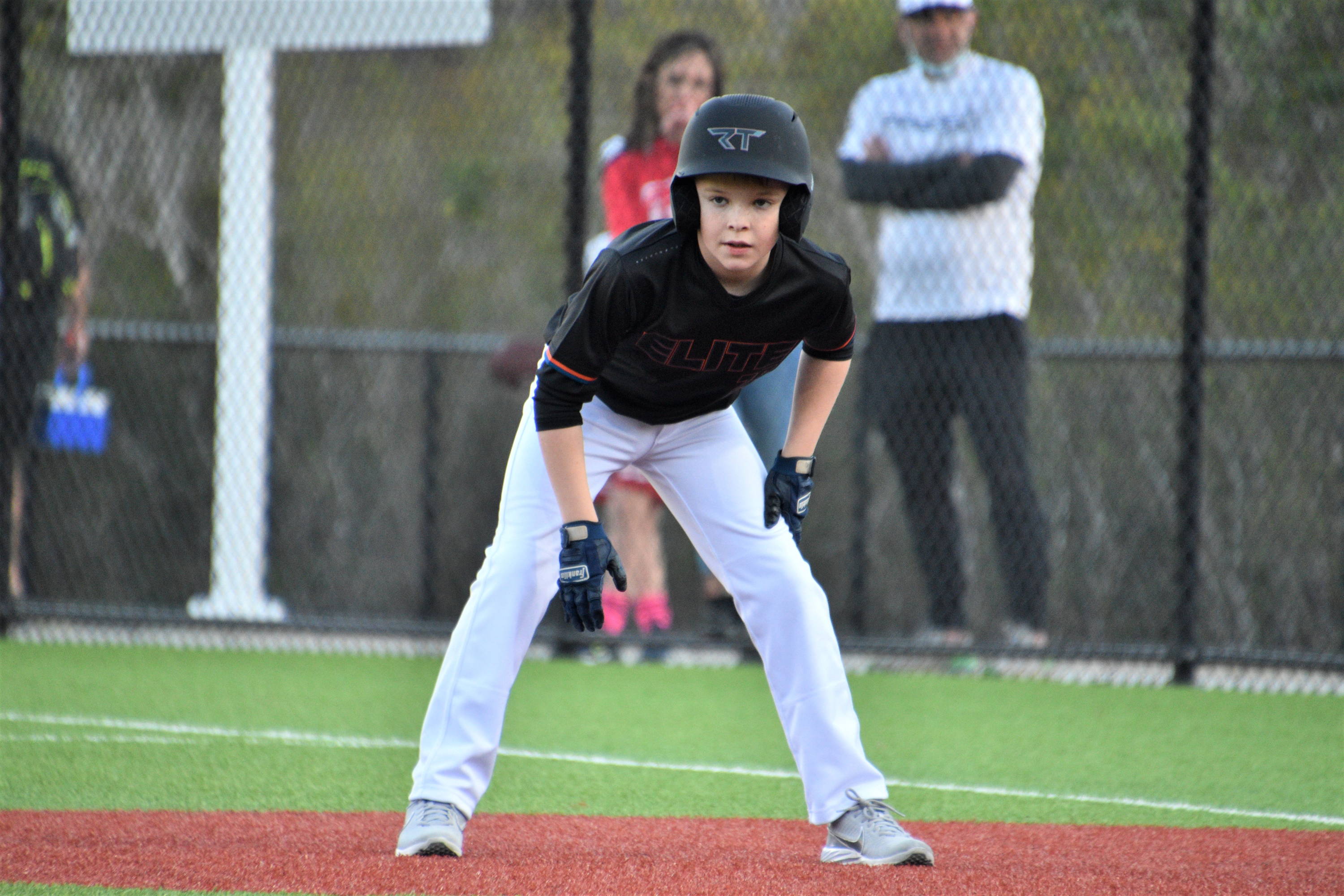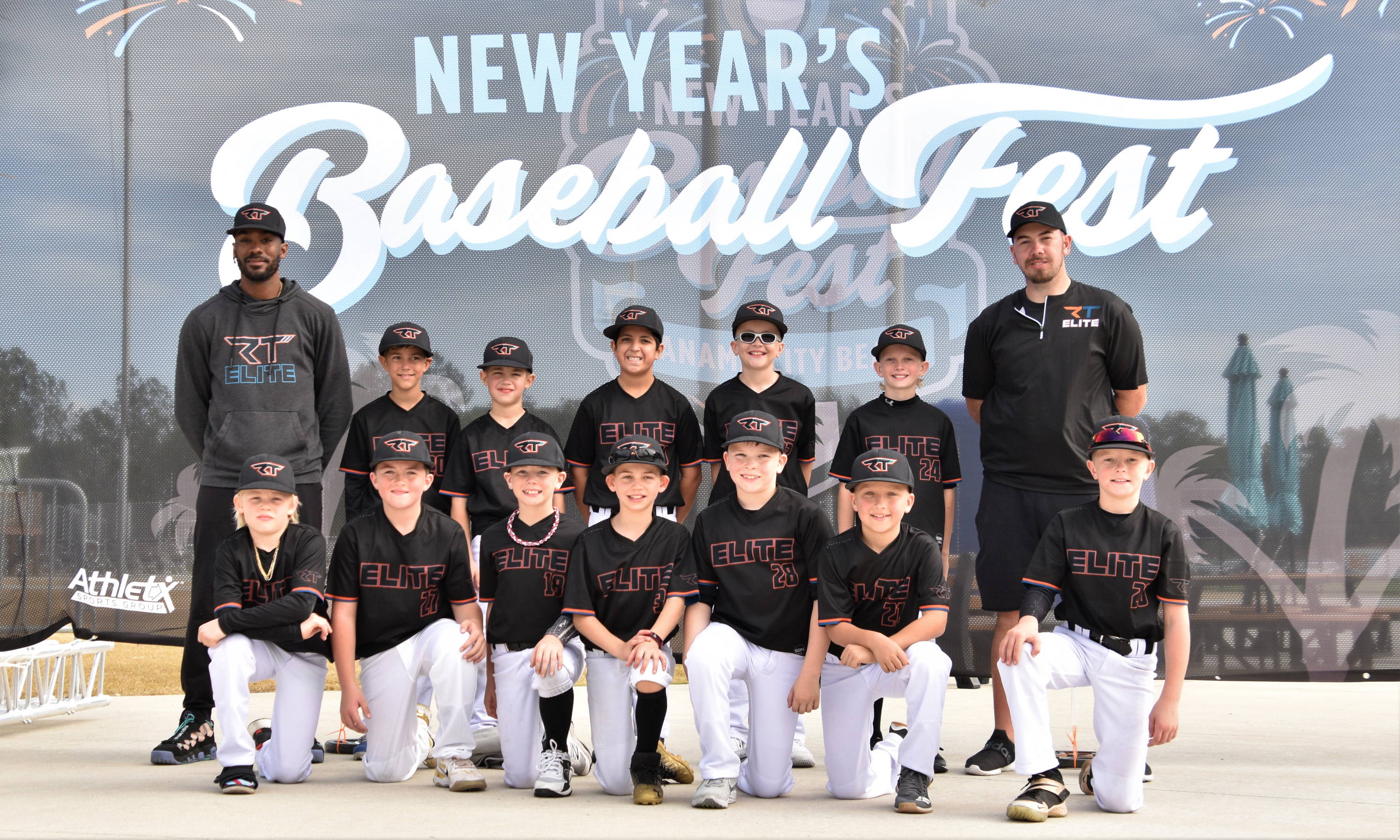 The best way to describe this group is that they had a blast! These kids got off to a slow start in the first two games and then took off and ended up taking home some hardware. Pitching wise, Carter Hyland, Max Clark and Simon Johnson were pounding the zone and racking up the strikeouts. Defensively Kamm Nehmer made gold glove level plays all over the field including a full Superman diving catch in center field. At the plate Oliver Paterson led the way hitting the ball all over the field. Congrats to Simon Johnson on being named to the All Tournament Team for his all-around great performance!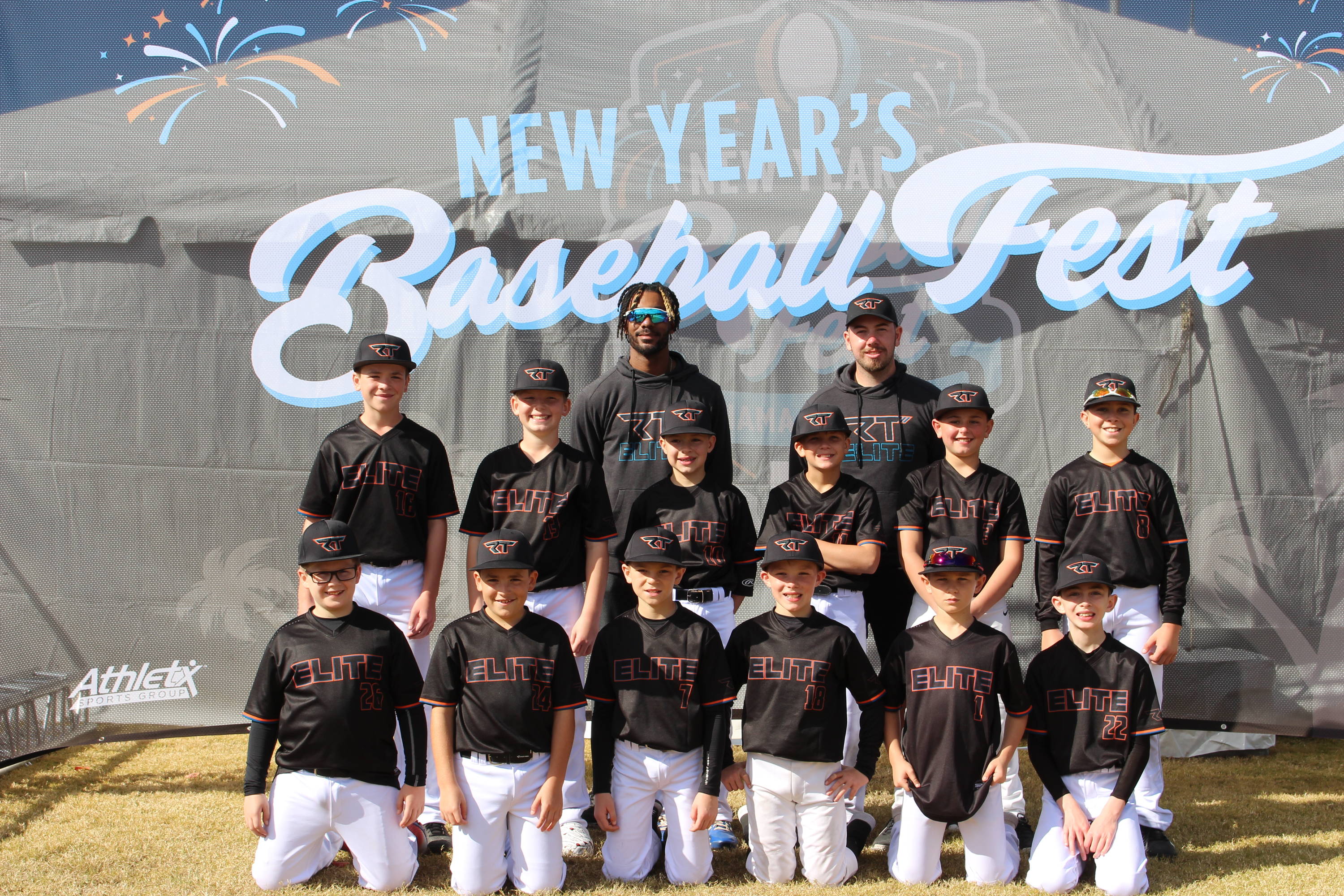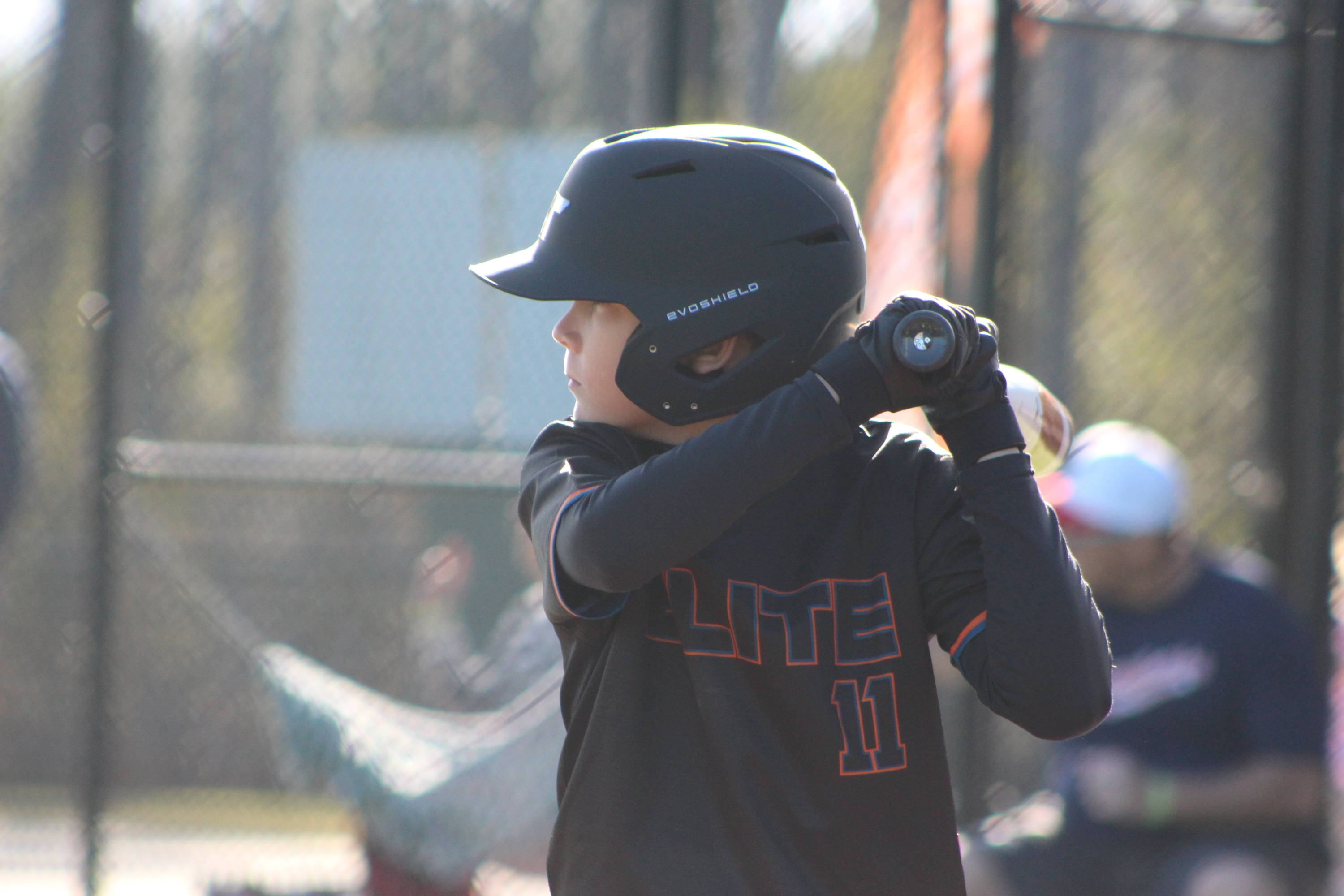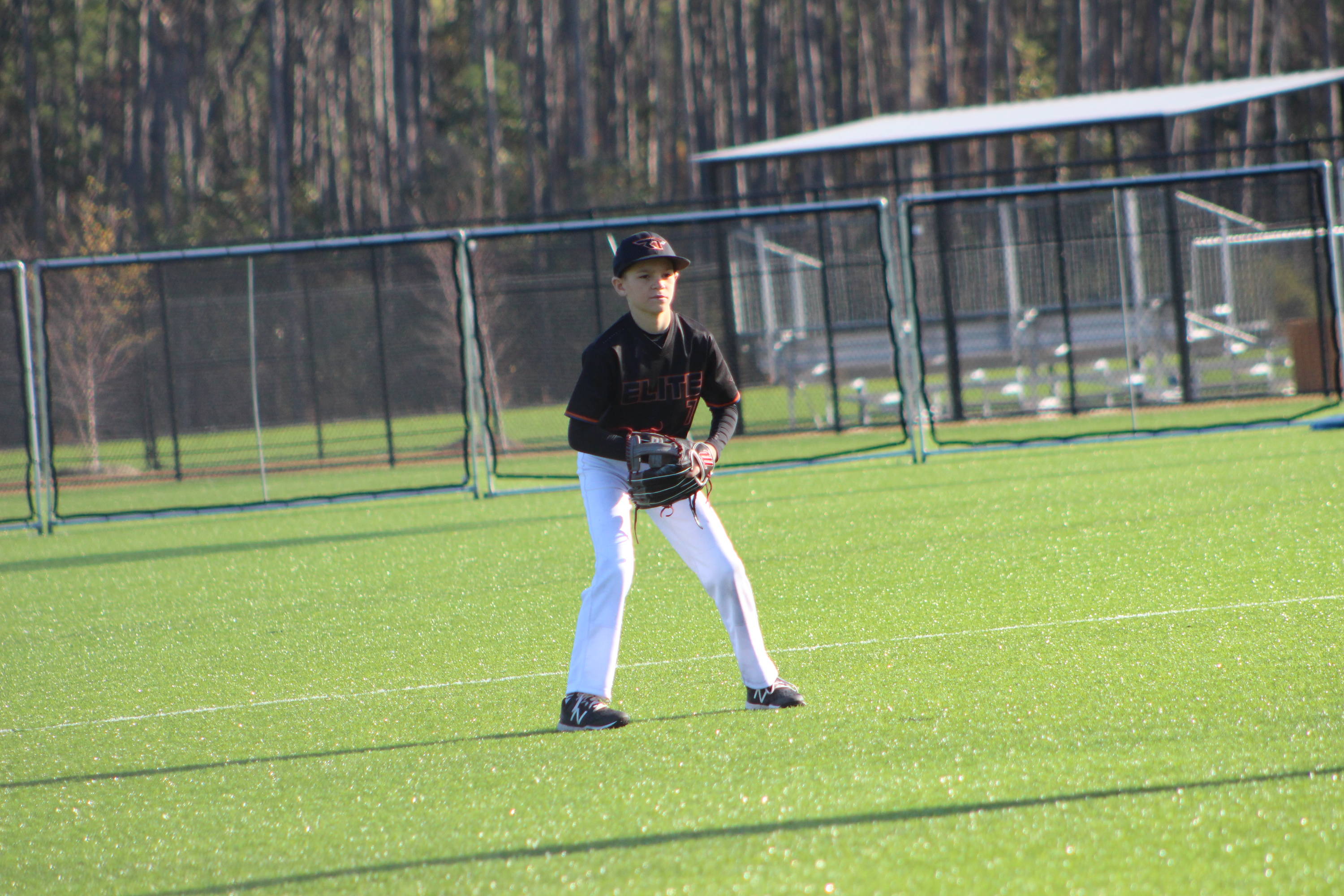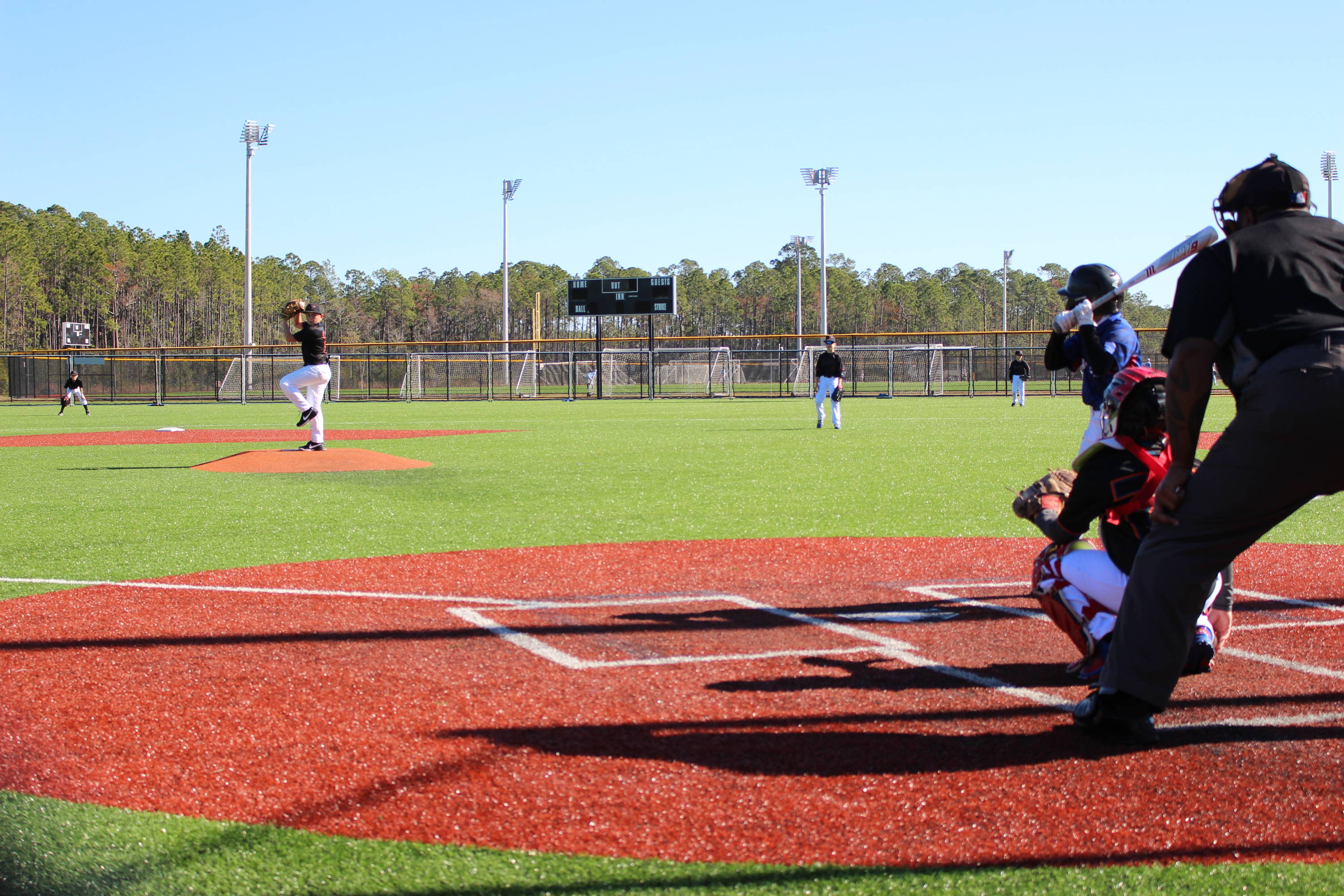 These guys came out of the gate hot starting out 3-0 beating some strong competition. They ended up coming up short in the semi's in some nasty weather but these boys never quit! On the bump Carter Hoeffler was in dominate form. Not only pitching wise but he made a game ending web gem double play off the mound as well. Defensively we were pretty sure handed all over the field with some consistent play from guys like Brady Peterson and Max Kostowicz. At the plate Trey Larson was mashing all week making other teams defense's work. Bryson Hoeffler was the teams All Tournament Team selection for his all-around play. From behind the dish, to on the base baths and in the box he excelled and helped lead the way.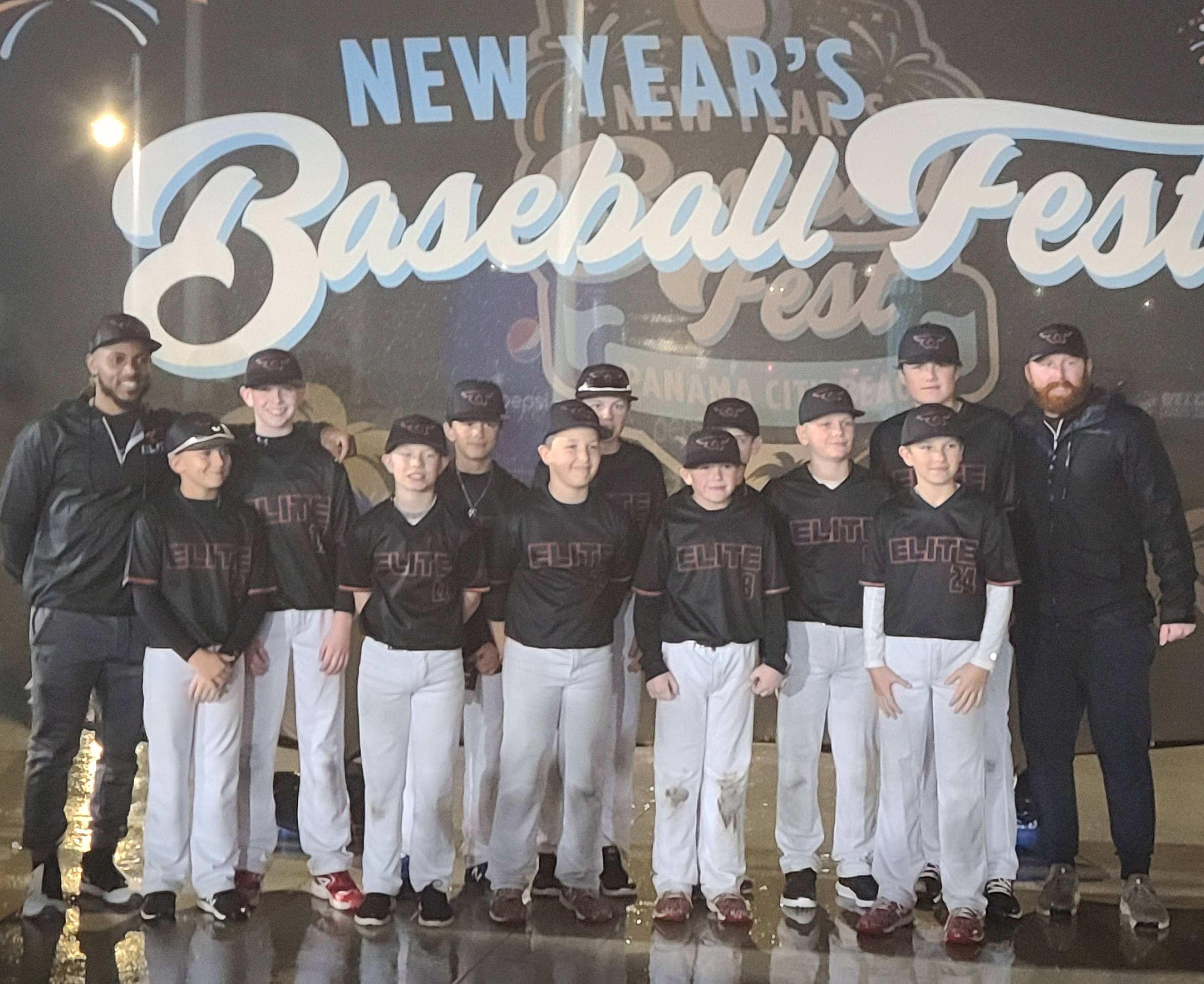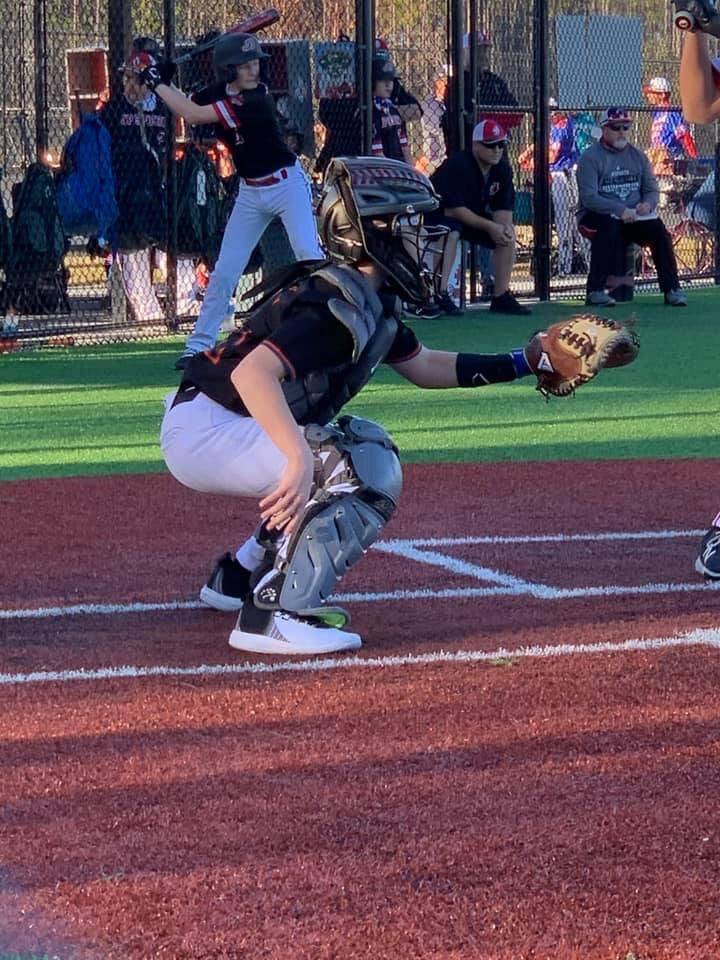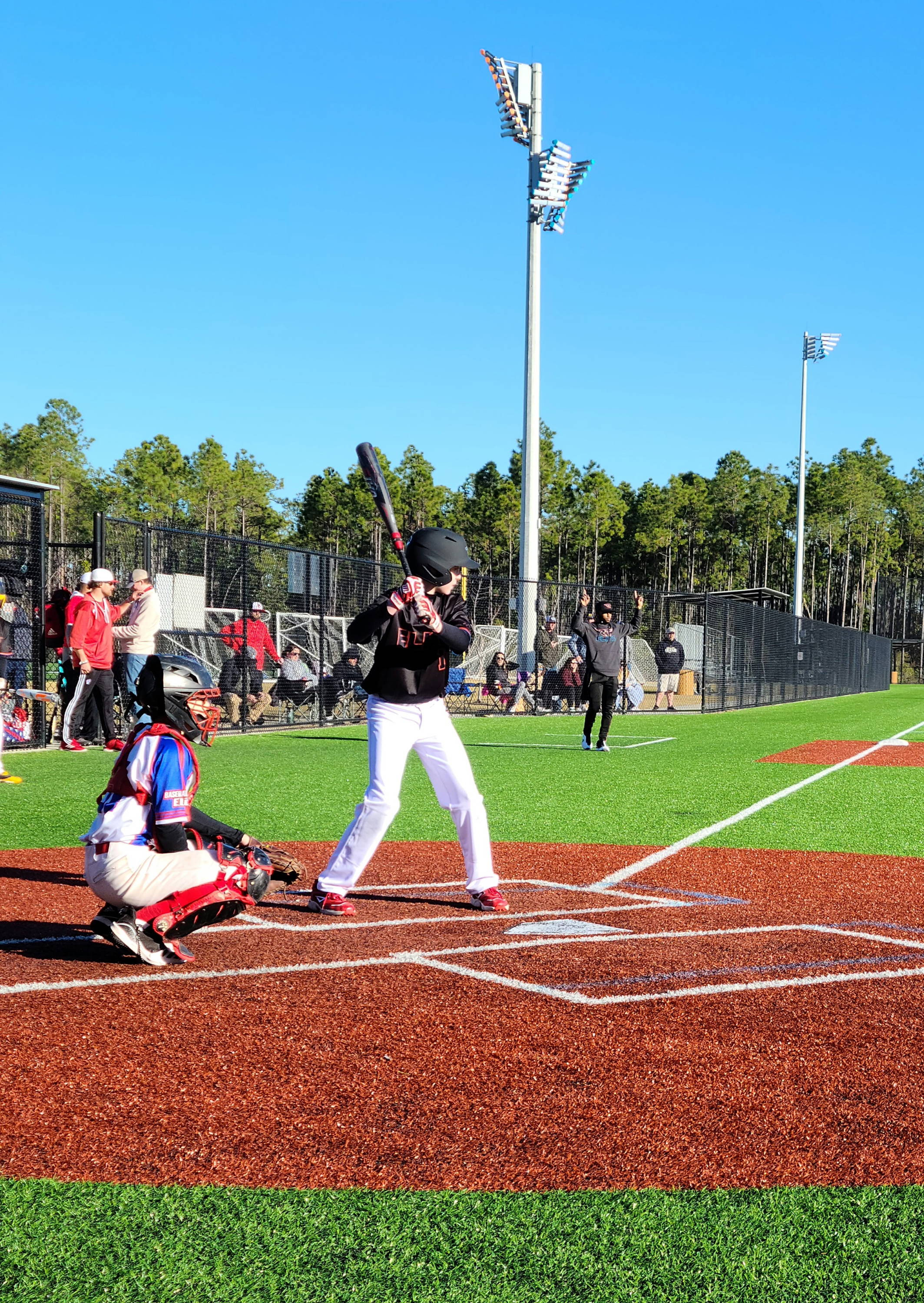 This team was full of dudes! They went 3-1-1 on the week falling just short in the semi's late on NYE but these dudes can play! Leading the way was their all tournament team selection Kyle Rogosienski. You can't say enough to describe what this kid brought to the table, he is an all-around gamer. On the mound this team had some great performances from guys including Hayden Anderson, Landon Lassahn, Nathan Gertz and Kingston Grisolono. This team also had some clutch moments including Nathan Gertz game tying hit late in the week!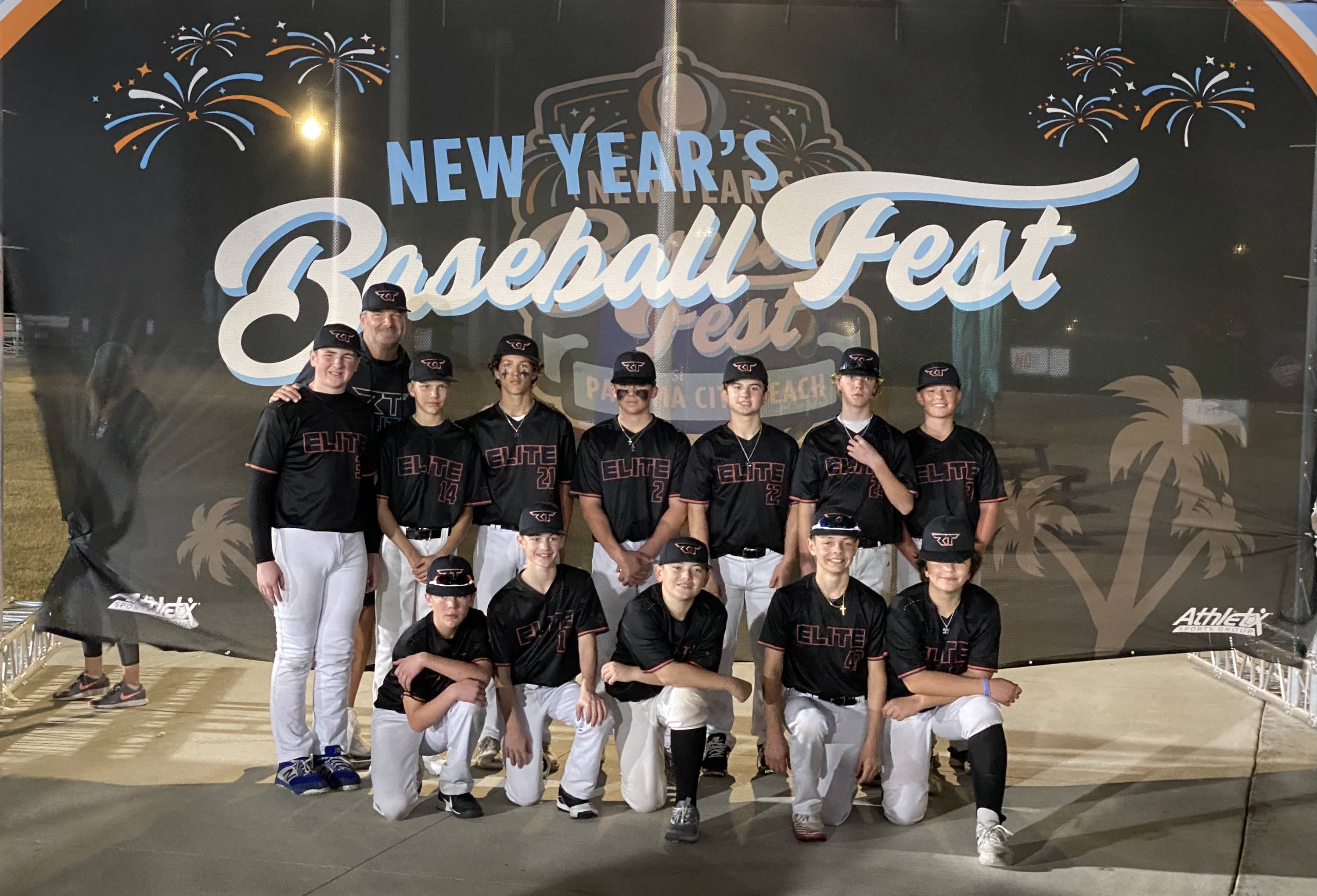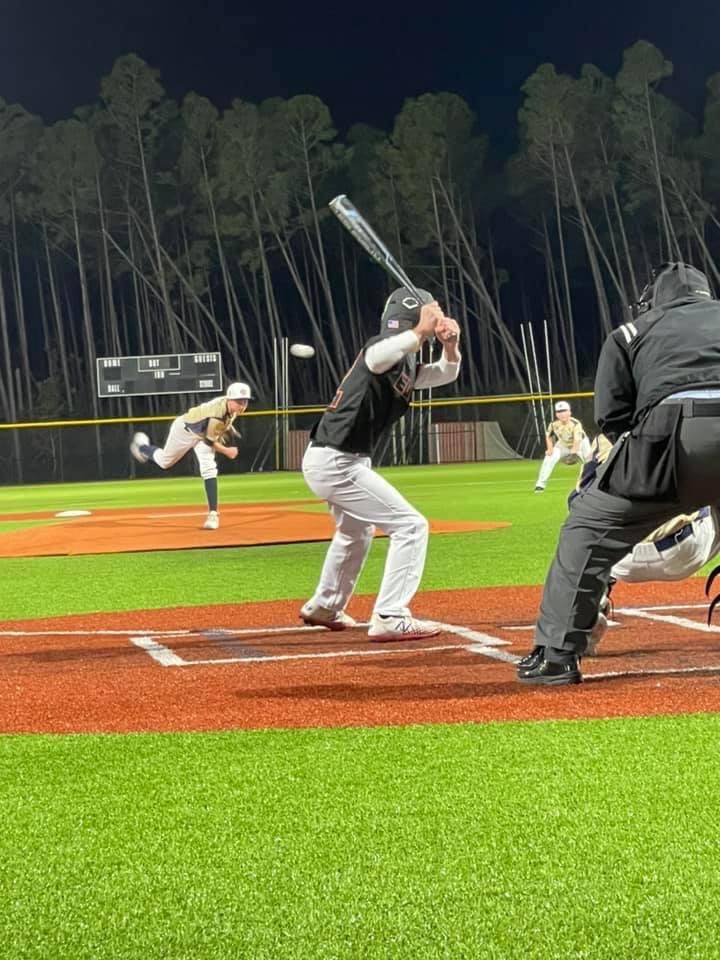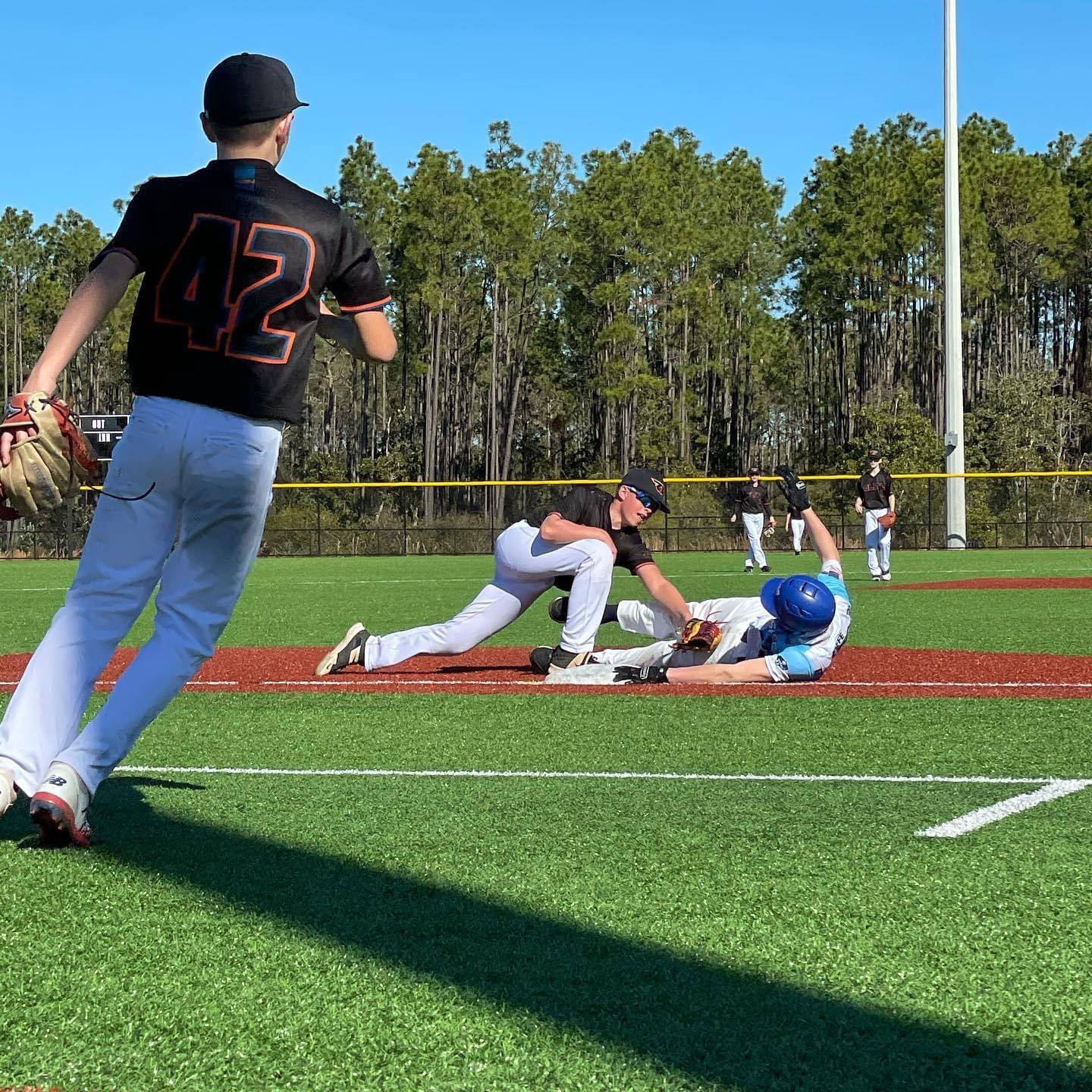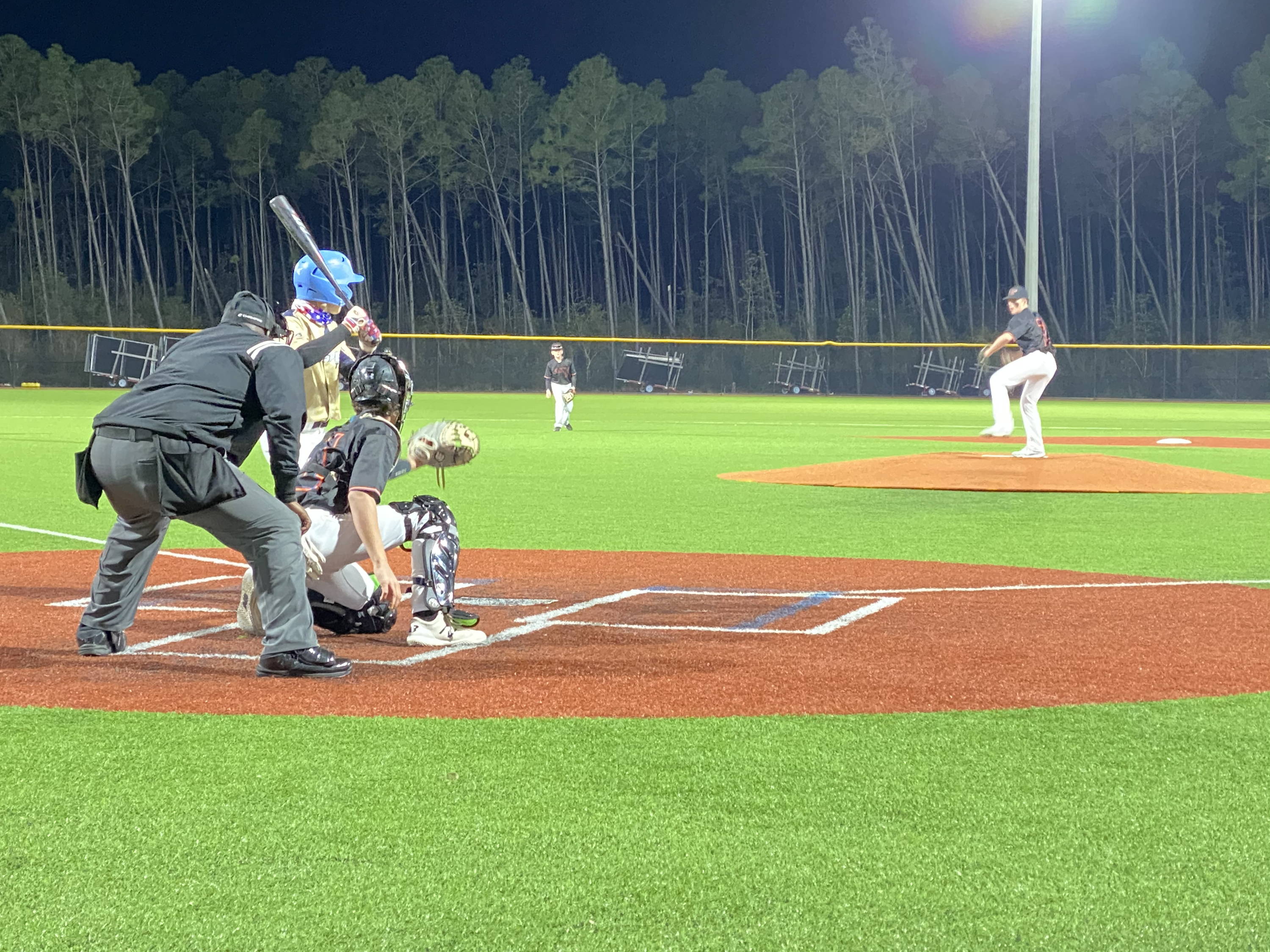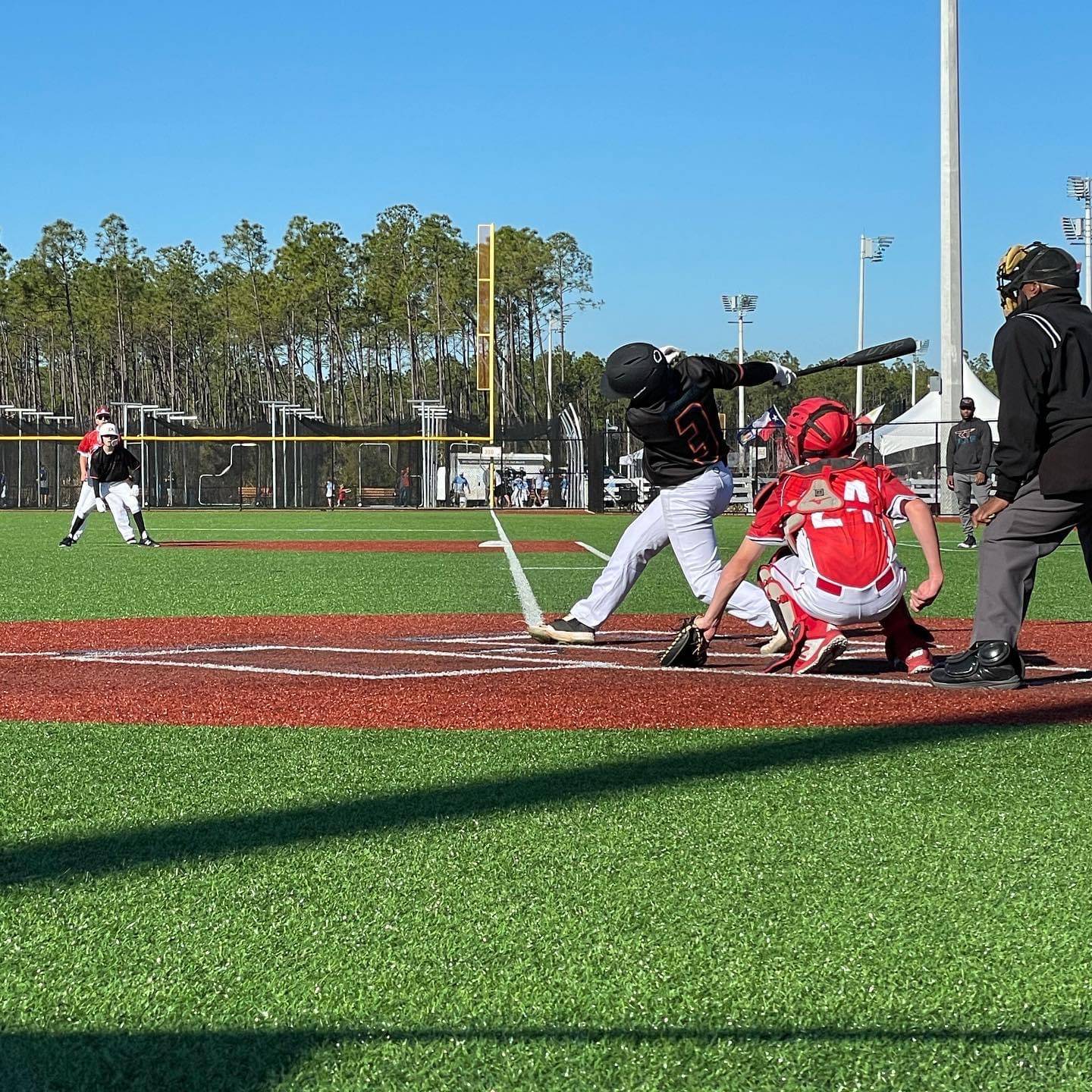 This team could rake averaging almost 10 hits per game! This group was another fun one, although they ended up falling a game early they still had a strong week. At the plate up and down the lineup they were hitting but Tyler Maynard was just a machine! In the field they were no slouches either including a game saving and game ending diving catch by Cooper Dye up the middle! On the mound they had some strong performances from Kyler Bowe and Zac Peplinski among others. Finally there All Tournament team selection was Luke Lehnen who was a beast all around all week!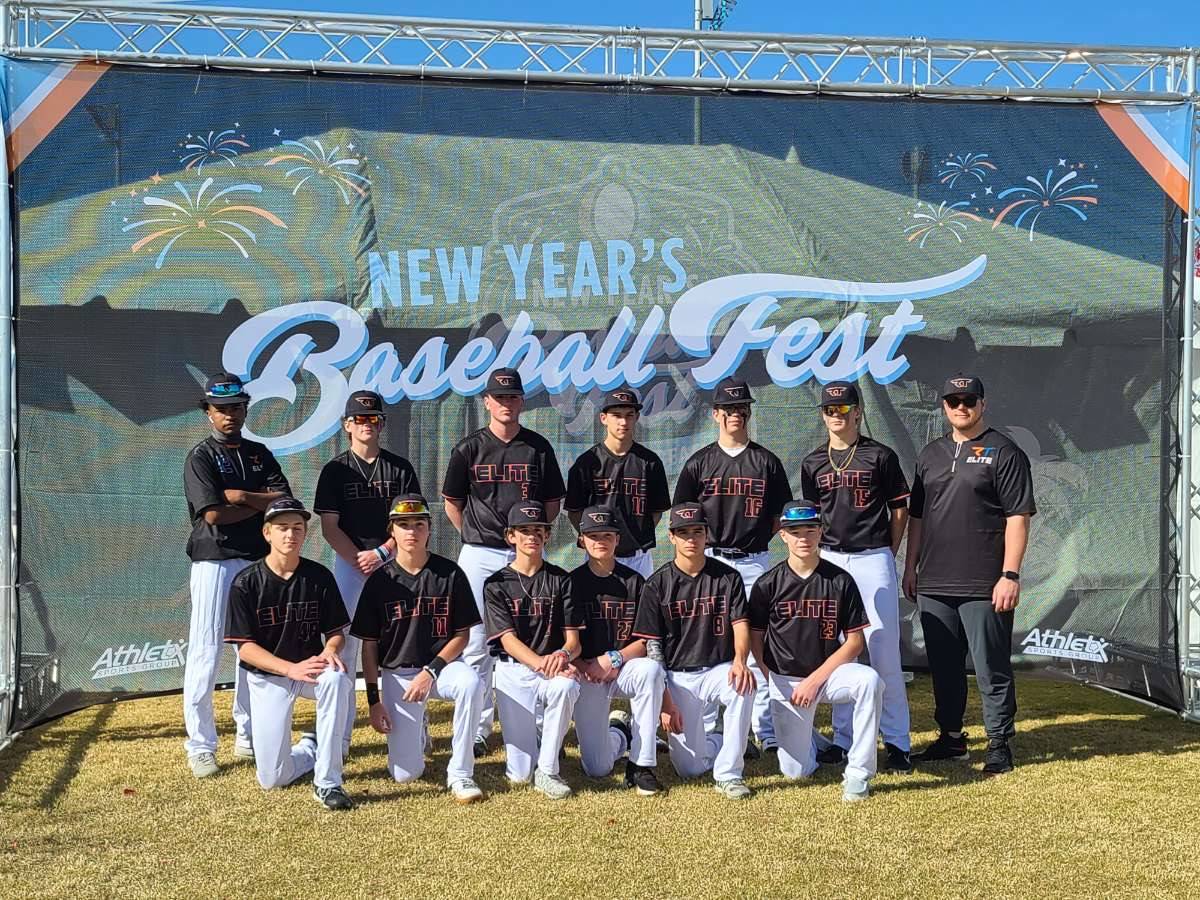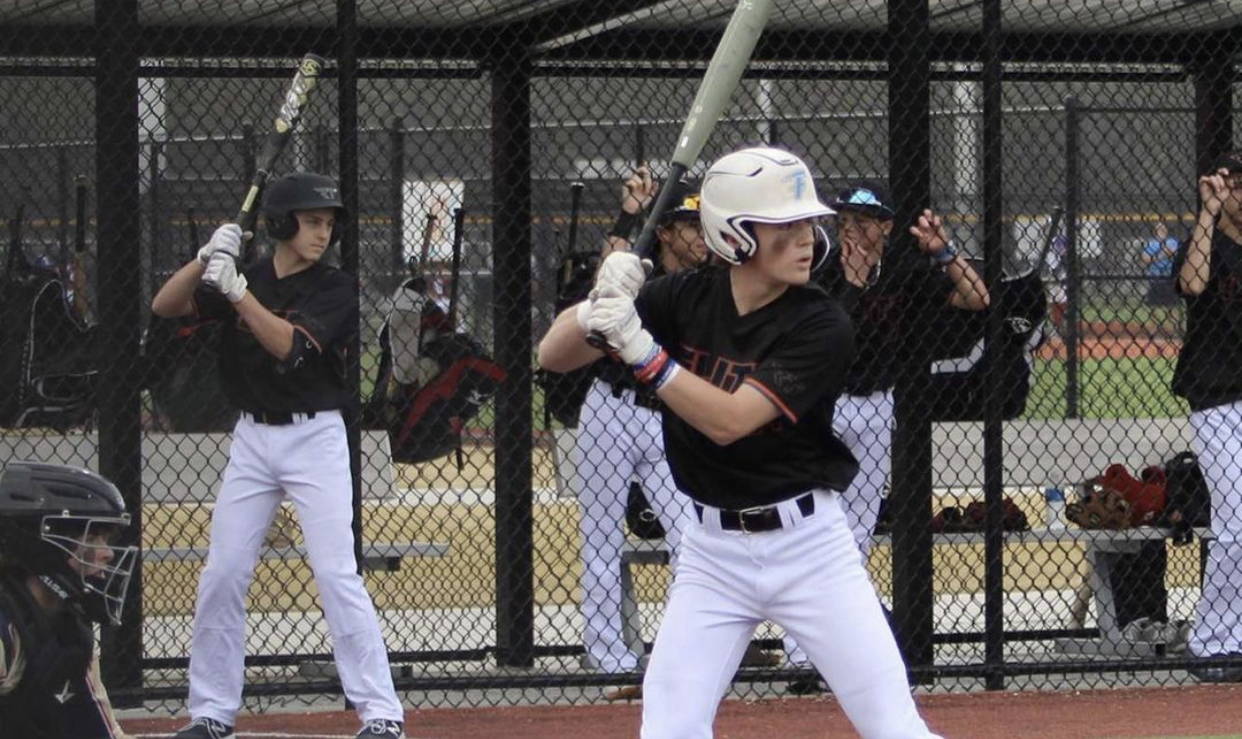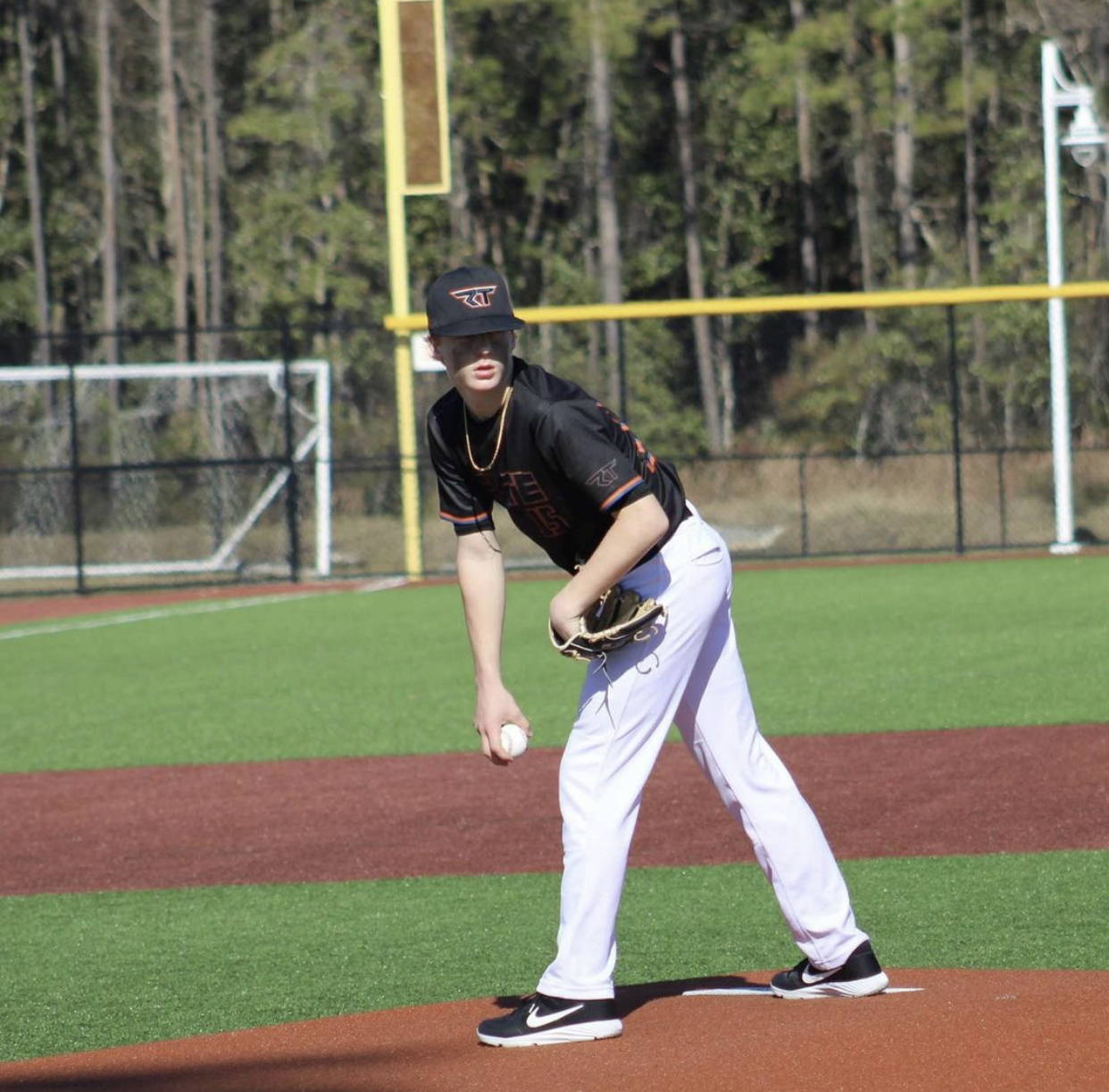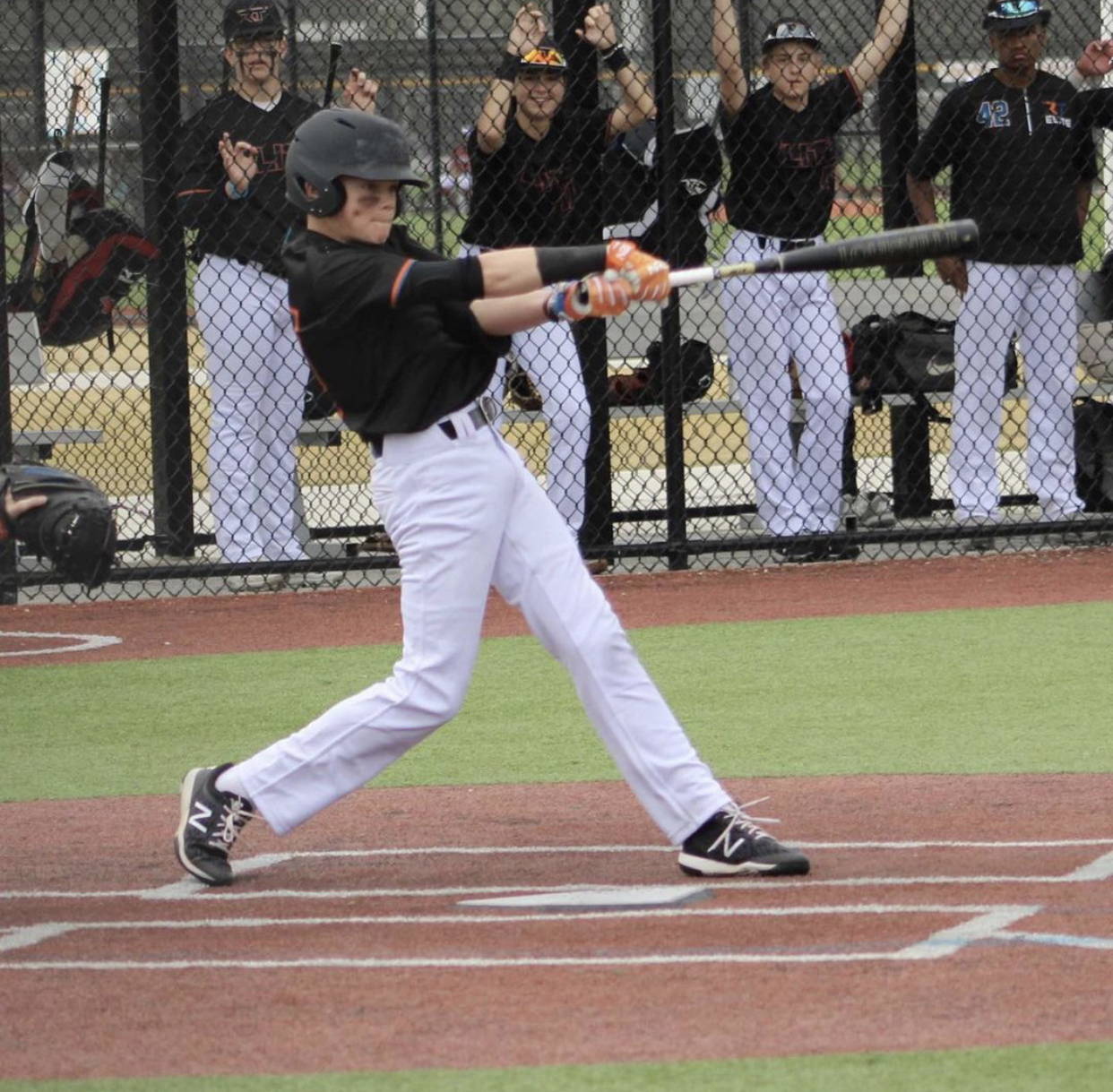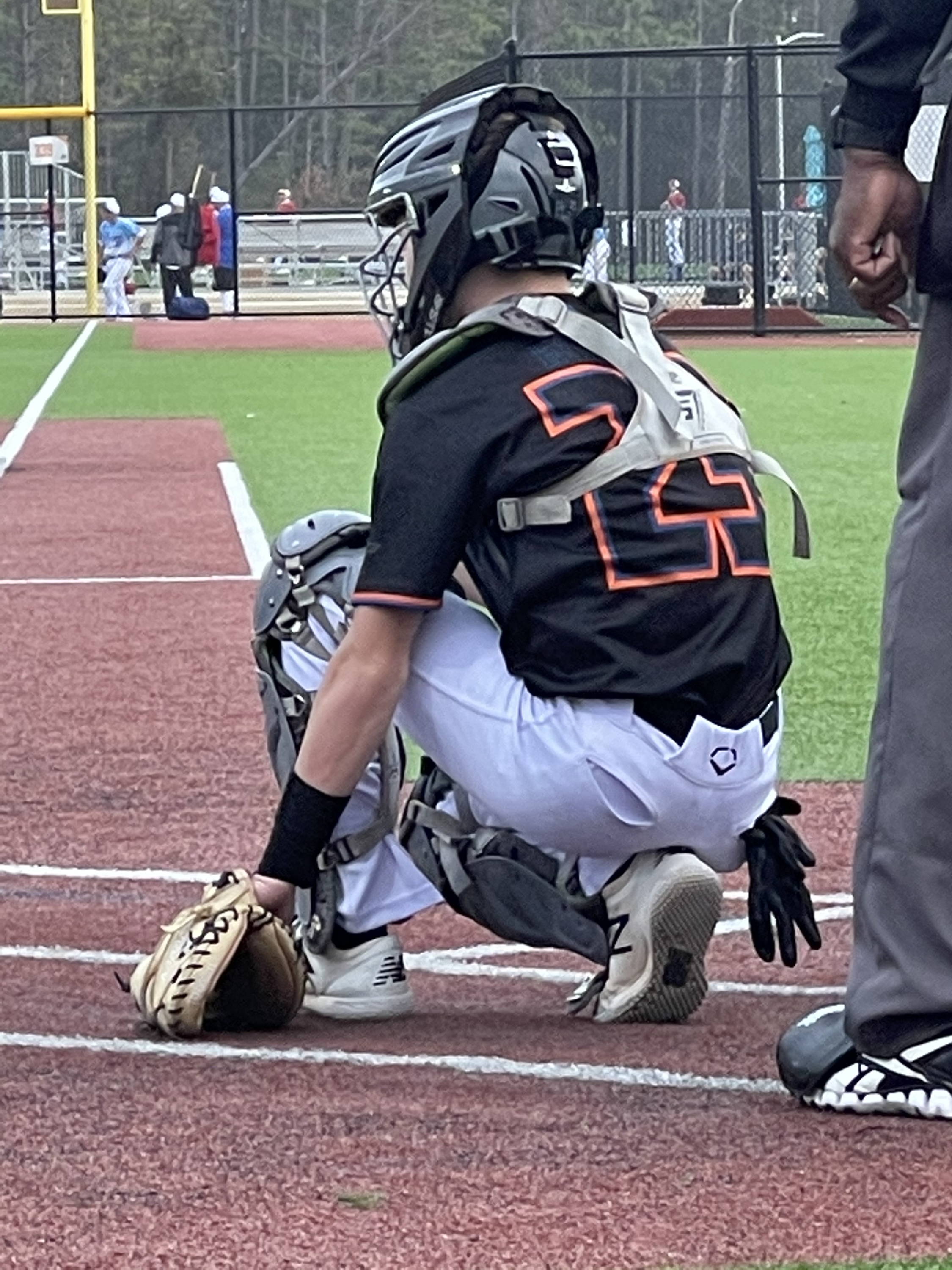 This team had a slow start in game one but then turned it on and showed everyone they could really play. They came up a game short of the championship but still had some great performances throughout the week. They were led by there All Tournament Team selection Jameson Martin who did it all from raking at the plate to dealing on the mound. Defensively Jack Stecker was a machine out in center making plays every time the opportunity came. Ryan Nagel was also big all around this week especially at the top of the order getting the lineup moving each game and pitching a gem in game 2. Finally, behind the dish Peyton Ryback was a work horse all week long.
---
"What a GREAT experience for my son! He truly enjoyed every part of this amazing baseball tournament. The coaching staff and his new found friendships from his teammates made this week very memorable!"
Anonymous
19 Jan 2021
"It was wonderful to see a group of boys that have never played together play so well. They all love the game and were passionate every time they hit the field. We can't wait for the next opportunity to watch the boys play again. They truly built friendships that will let a lifetime. There is nothing better then to see your child happy!! "
Anonymous
19 Jan 2021
"For RT ELITES first attempt I thought this was an amazing experience. From the communication stand point, to the coaches and the overall togetherness by the organization was outstanding to see. While each team was playing, there was always more than one coach on the field. I thought that showed the boys that they were all in it together from the coaches on down. Zac loved that coach Sal was his coach. His demeanor on and off the field never changed, his encouraging words and his knowledge for the game were seen all through out the week. Congratulations RT ELITE from the top down, from Joe Alivo to all the coaches and Adam Dewane on the awesome communication! "
Anonymous
19 Jan 2021
---
---
Thank you to all the athletes who participated in the very first RT Elite Pro Style Tryout Camp. Special thanks to our coaches that came to support RT Elite!!