Fastpitch Tournaments 2021
---

Rock Sports Complex in Franklin, WI
Play on 2 major league replica youth fields with turf infields! The Rock Sports Complex is located in Franklin, WI
This is an awesome facility with a lively and family friendly atmosphere!
---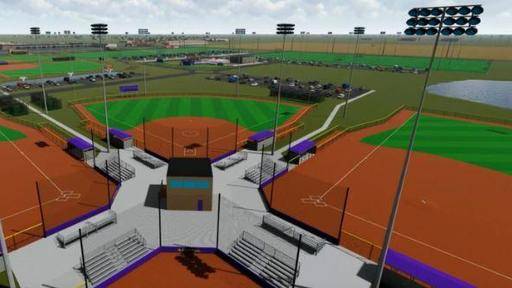 Rantoul Family Sports Complex in Rantoul, WI
Rock Tournaments will host 11 tournaments and
6 showcase/camp events annually at the new complex.
The new complex will includes 8 turf baseball/softball fields, 2 t-ball/challenger fields and 8 soccer/mulitpurpose fields. There are also plans for video boards on the championship field as well as a playground and splashpad for the guests of the com- plex.
---

Big Foot Sports Complex in Walworth, WI
Play at the all new Big Foot Sports Complex in Walworth, WI. This complex has 2 youth and 2 adult fields with turf infields.
Construction is just finishing up and we are excited to offer tournaments at this location in 2020!!!
---